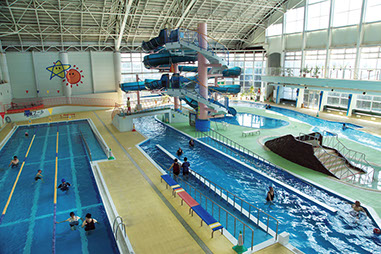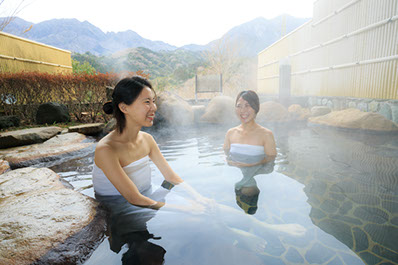 Get silky, smooth skin!
Beautiful clear water!
A heated pool you can enjoy in winter!
This hot spring is situated at the foot of Mt. Okue, and has come to be called "bijin no yu," or "the spring of the beautiful." It has indoor and outdoor hot springs where you can enjoy gazing up at beautiful mountains while you soak in the natrium-ion and ammonium acid carbonate rich water, which breaks down oils and washes the pores clean, resulting in perfectly smooth skin. The spring is also known to relieve the symptoms of rheumatism and neuralgia. After you relax in the springs, there are various leisure spots nearby where you can go mountain climbing or camping as well.
Fee: Adult 510 yen, Children 310 yen
Hours: 10:00am to 8:00pm (Mon to Wed: till 6:00pm, Holiday and the day before holiday: till 8:00pm)
Closed: Thursdays (opened in case of a holiday)
This valley was formed by a water stream cutting through granite. The amazing clarity of the water accentuates the beauty of the surrounding forest. The splendor of the valley continues as the seasons change. In summertime, you can enjoy stream fishing, river activities and camping.
This is a healthy leisure facility that can be utilized year round. It features spacious saunas and a variety of bathing spots, as well as a lazy water, a heated pool and a water slide. Indoor facilities include a health studio and restaurants.
Admission:
Adult (high school and above): Bath 510 yen, Pool 510 yen, Both 820 yen
Children (Elementary and middle school): Bath 300 yen, Pool 300 yen, Both 410 yen
Children under 3: Bath 100 yen, Pool 100 yen, Both 200 yen
Hours: 10:00am – 10:00pm (enter before 9:00pm)
Closed: Mondays, Baths are open on First and the fourth Mondays from 5:00pm to 10:00pm (Tuesdays in the case of a holiday), open during summer vacation.
Hot Spring, Scenery
Houri River Hot Spring "Bijin-no-yu"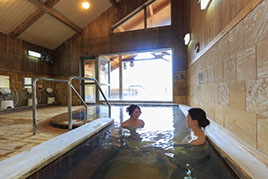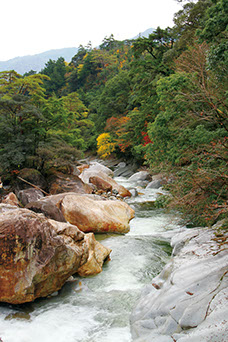 Houri River Valley
Healthtopia Nobeoka